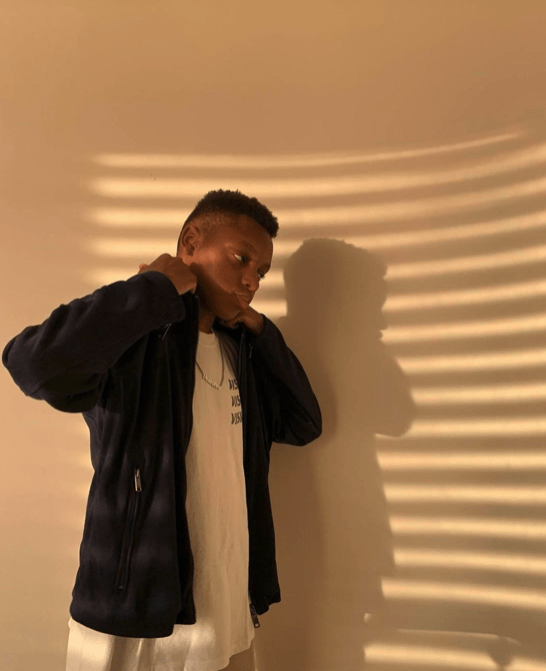 Kelvin Allan 
He's 15 years old, he owns a clothing brand with Arnovo, he's super creative and expresses himself the best way possible and let the designs tell the world just how creative He can really be.
Kelvin told the outlet that it was Pretty interesting to be a model for a close friend's merch release, especially a friend like Dilyer and that it was pretty different in the sense that it was a lot more fun than he anticipated it to be.
Kelvin met Dilyer at school! several years ago.
Kelvin told the outlet that Dilyer was called the "odd one out" by almost everyone. And he really wasn't sure of how he felt about him but now he values his friendship a lot.
"He's a really generous guy" says Kelvin.
Kelvin looks up to several celebrities who model occasionally such as Luka Sabbat, Khadimou Cheikh Fall and even Jacques Webster.
Kelvin also said to the outlet that Dilyer is Yes the King D Because he fights to conquer what he wants. "He behaves just like a king should" says Kelvin
he never sees giving up as an option. He's strong and resilient which are two characteristics that are very noticeable. I believe all his friends would agree with this.
Dilyer has been an inspiration to a lot of people, and Kelvin is as well one of them He was inspired to be strong and keep going independently. Kelvin said he hopes to help his friend's merch release be successful in a way. He just wants to see him do well in life.
Instagram: allanzzzz
Zein Rasac
Zein is 16 years old! He's based in Mozambique. He told the outlet his experience as a model to Dilyer's collection was great, the team that worked with him was very nice and sympathized well, they helped him a lot on the photo shoot, as it was his first time!
Zein met Dilyer through text messages "he seemed to be a really nice person" said Zein! He also told the outlet that when He met him in person he was very nice and sweet.
" He really is The king D"
Zein loves football! He's passionate about things like swimming and driving.
Zein loved to model " I really just wanted to step out of my comfort zone and try to modeling, and specially for Dilyer, he's a big inspiration" he wishes this brand all the success, because it deserves, The fans met Zein first! He posed on a selfie in the studio with the king himself. Which cause a lot of rumors in the inter web.
Aishah Cristina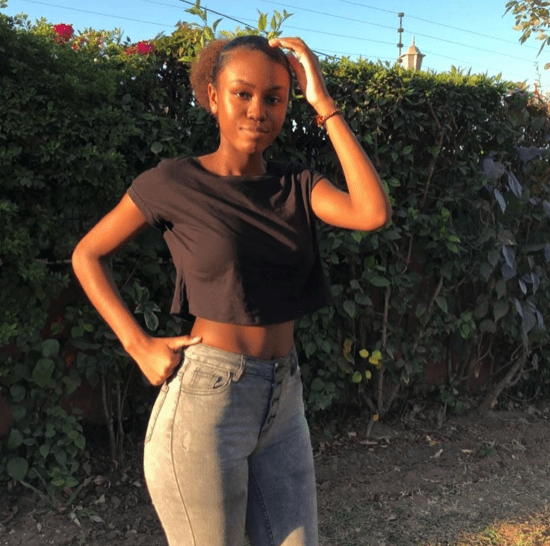 Aishah is 16 years old, she's one of Dilyers closest friends, she's very passionate about drawing, Aishah told the outlet They met at school. " My first impression of him was that he had an amazing and humble soul". Aishah is inspired by celebrity Jordyn Woods in the modeling industry. She said Dilyer inspired Her a lot, specially to be persistent on her goals! She wishes this merchandise the best! And that his friend can prosper always! Aishah is the model that got fans shocked as she was wearing white, and looked amazing rocking her DS NEON
Arnovo Xavier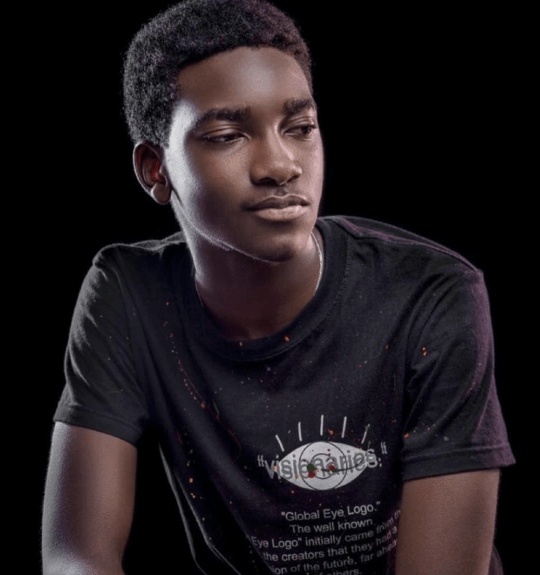 Arnovo is 15 years old, he runs a clothing brand called Visionaries with Kelvin!
Arnovo also met Dilyer at school! He told the outlet He thought that Dilyer was an actual Weirdo because of his youtube channel but when he got to know him closely he realized that he is pretty chill, pure hearted and a great friend. Arnovo is inspired by soy_raka (Felipe), tyler the creator, asap rocky and qesaco(Clement) in the modeling industry.
He thinks Dilyer is Yes the King D because he cares about people, "we could see that in the black lives matter post, he's just iconic in a way" said Arnovo
Arnovo told the outlet , He's very much inspired by Dilyer because he never gives up in his dreams, he's a peacemaker, a meek sometimes. He hopes this merch goes crazy at high levels that Dilyer can start a clothing brand. He also said he respects Dilyer a lot "he's such a likable guy,a good friend and I would do it all to support him" said Arnovo. He wishes the best to his friend. We are sure Dilyer wants to keep a friend like him!
Kayla Afrikaneer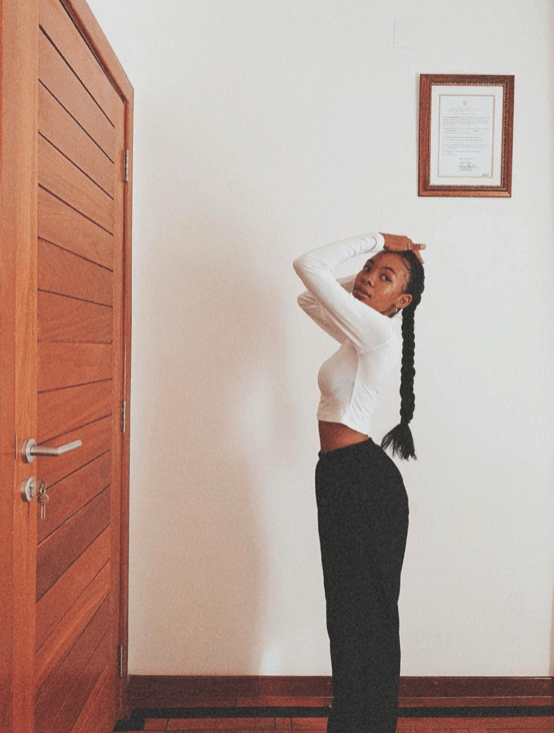 Kayla is from Namibia, She calls Dilyer Her brother! She's 18 From Namibia, Kayla loves supporting her friends and she likes dancing! Kayla met Dilyer on the way home from school "I thought he was funny and cool to talk to, so we got along pretty quick"
Kayla says it's a pleasure to be part of Dilyers journey. She highlighted that he's an amazing person. "He has boosted my self-esteem and just made me be a much more optimistic person." Said Kayla.
Kayla is definitely a friend Dilyer will keep!
You can order DS MERCH NEON COLLECTION now on
www.dsneon.com or instagram: boutiquethymel