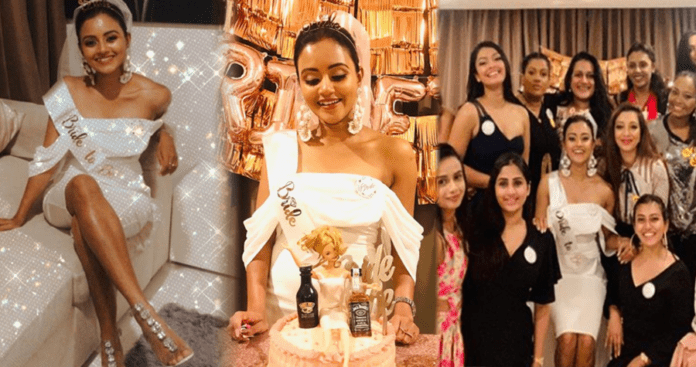 A series of photos and a video of the party held by friends for Dinakshi, who is hoping to shake hands with popular actor Saranga Dissasekara, has been uploaded to the internet. Her sisters Shanudri and Sheshadri also were presented at the function.
Saranga-Dinakshi's love story is a well-known secret in SriLanka. Saranga's birthday was held recently. Many said it was the last birthday to be single. These days you can see them through the 'Saranga – Dinakshie Online' Youtube channel.
Their wedding will be held soon, So we can see in the near future whether this is true or not. Make sure to check her bride to be party photos and the video below.