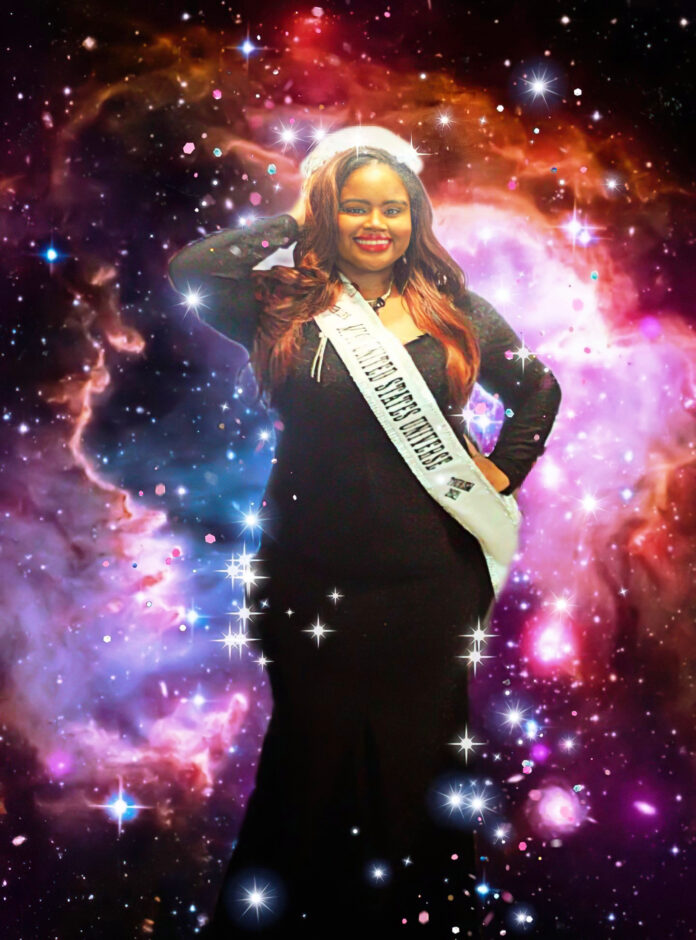 She's a small business sensation as the founder of a nonprofit movement called The Fresh Faces Project that has assisted almost 500 brands since its start in 2014. With probably as many job titles as she has awards, she is multifaceted in her career being a marketing manager, freelance publicist and former media personality. You used to see her working the red carpet at many of the major fashion weeks in Chicago, Los Angeles, New York and Paris from 2016-2019. Now, you see her putting her humanitarian efforts into hyperdrive as Miss United States Universe Tourism 2021 and former Miss World America Nation 2020. Her aggressive goals to help 1000 brands by 2024 "from artists to attorneys" through her pro bono work with The Fresh Faces Project demonstrates her killer hustle and kind heart for the community. Termed "a legion of potential legends" in Disrupt magazine, the participants in her initiative are seen in a high regard for their contributions to the creative and small business industries. In short, her brand as a person and as a professional personifies three words: dynamic, diverse and die-hard.
We got the chance to interview her with some hot takes about her business life and personal life as a rising starlet! And, she gave us just enough tea to keep an eye on her for a while!
How does it feel to be you right now? What's it like to have had a large amount of success at such a young age?
Honestly, it feels great to have been able to accomplish a lot of really cool things! I am so blessed to say I've traveled, experienced and lived so many amazing moments in my career. But, I still recognize that I have so far to go that I don't let excitement consume me for too long. I'm 25 so it's not like I've done all that I've done as a teenager. So, I try to stay humble and stay hungry by keeping that in mind.
Who do you have to credit for your success? Was there anyone specifically who directly impacted your life and helped you get to where you are now?
Definitely my parents first and foremost. They raised all of us, me and my two sisters, to be strong, driven, hard working women. And, we all lived up to that. Second, all of my loved ones and relatives who've shown me continual support over the years and given me the encouragement to pursue my passions. My play sisters or best friends, it's a group of them that know who they are and they have held me down through some of the roughest emotional times from gut wrenching heartbreaks to mind-numbing stress that I didn't want to burden my family with. And of course all of my other friends, supporters and mentors along the way who've helped guide me and cheer me on for sure!
What is the update on your love life? As someone who has been so open about her desire to fall in love with someone, start a family and be a power couple, has that journey been increasingly difficult as a public figure?
I am still single, purposefully. And, I plan to stay that way until it's really right for me with someone. I need the whole package to be there for me to ever give my whole heart away again. As someone who's been hurt so deeply so many times, I'm only interested in entertaining guys who I see a long term future and marriage potential with. While I'm not super narrow minded about what that looks like, I know a few things have to be there for sure. He has to be driven and hard working because I'm not financing a grown man. He has to be fun to be around and someone I can laugh with and talk to. He has to truly want commitment and a family. And, he has to be supportive of me and my dreams with a similar heart to want to make a difference in the world. As long as he has those core qualities, the more superficial things like being super tall or having a GQ physique and a six figure salary don't really matter to me.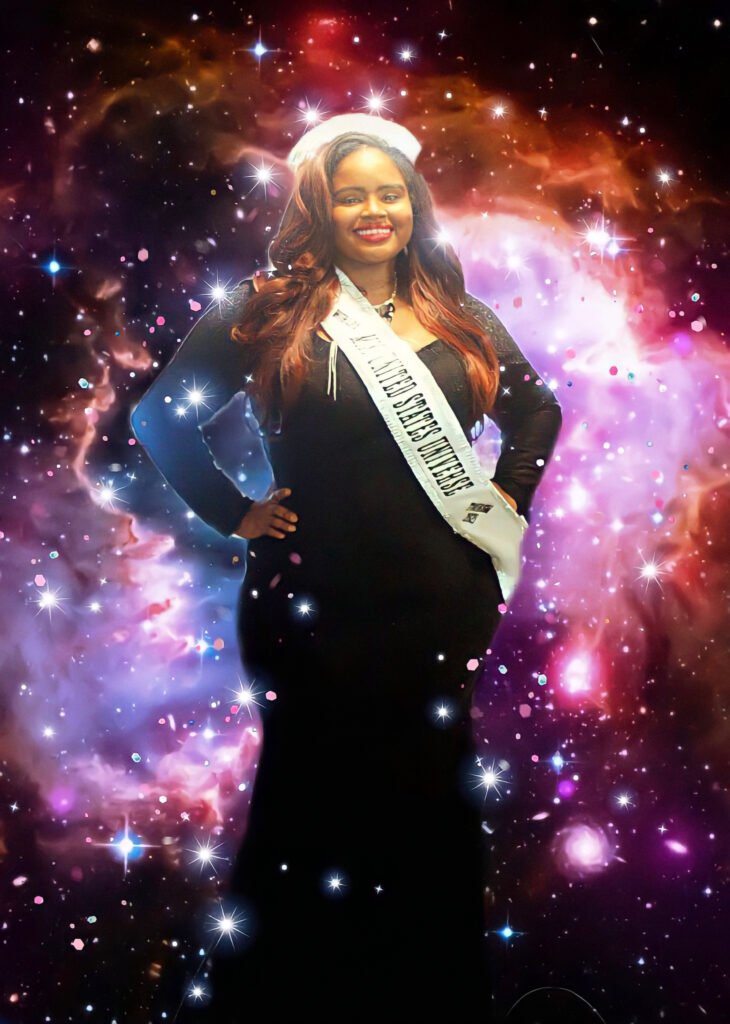 What is it like as a "non traditional" pageant queen? Do you ever find yourself comparing yourself to other more stereotypical beauty queens?
I used to, for sure. I actually had to be convinced to give pageantry a try by a few friends I had who were in the industry and thought that I'd be a natural. One, La'Sonya Alexander, talked to me on the phone for almost 2 hours one morning a couple years ago and just gave me the courage I needed to give them a shot. And, I'm so glad that I did! Now, I have the opportunity to represent an awesome international pageant system, the world's Miss Tourism organization, and leverage my platform with the ambassador title they gave me to make a larger impact. That's huge and I'm so grateful for that.
So, no I don't compare myself to the traditional "beauty queens" in terms of how my work as a titleholder compares because it truly holds no weight. I'll never be a "perfect 10, paper thin, Hollywood illusion," because my brand's just not built on that. I'm very transparent, and plan to use my status as someone who's non traditional in aesthetic, background and personality to encourage and motivate other girls like me to have the confidence and courage to do whatever they want no matter what society has to say about it. Me being black, plus sized and with little pageant experience has not stopped me from holding multiple global ambassador titles nor has it stopped me from making countless donations in all 7 continents, contributing to countless fundraisers worldwide, volunteering 100s of hours of my time and making a small impact on the world through my nonprofit work. So, those girls like me shouldn't feel like it'll stop them either! And, I'll gladly be the first to give them that push, the same way people had to give it to me.
Your vigor is astonishing! With so many major wins behind you, what do you have in front of you? What are some things we need to look out for from you this year?
Thank you! This year will hopefully be a great one! I will execute my reign as Miss United States Universe Tourism 2021, and accomplish my goal to make a difference big or small in all seven continents worldwide this year. I made the same pledge last year and was able to do it so I would like this year to be even better since I will be retiring from pageantry at the end of my reign!
Also, I'm very excited about this year's Fresh Faces Project awards because we will be giving our certificate awards as usual, as well as introducing two new programs – an ambassador program and a LifeTime Achievement trophy award-, as well as honoring selected essential workers for their service during the pandemic. Lastly, the third installment to my autobiographical book series "Memoirs of a Fashion Industry Fighter" will FINALLY be completed and released after almost 4 years. The first three installments will actually be compiled and released as a paperback book, with the individual ebooks available for download! So, there's lots of opportunities that await me for this year, and I could not be more grateful. I'm just happy that I have such loving supporters to share it with. I don't know where I'd be without them.