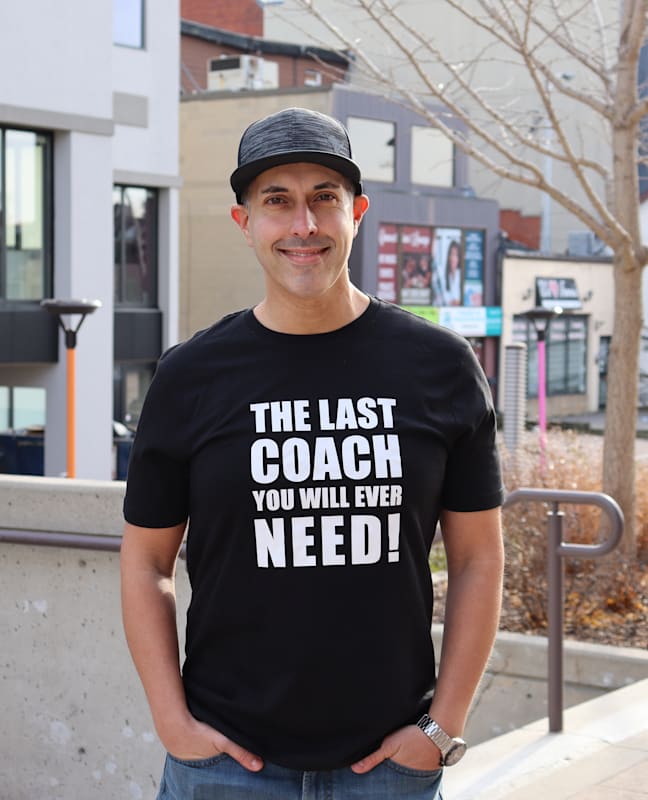 Becoming an entrepreneur isn't easy. It takes much courage, sacrifice and time. Most entrepreneurs don't have enough time to take care of their families due to loaded responsibilities. Think about becoming an entrepreneur dad it's a life-changing and mind bending experience. 
Entrepreneur dads have to face advanced challenges, a lot more than a traditional entrepreneur. But only a few of them have the proper knowledge to manage their business and family simultaneously. That's why we have brought some exciting news about an expert in this field who has the potential to guide entrepreneur dads to succeed in all aspects of life.
Jeff Lopes is a Toronto, Canada based serial entrepreneur and business coach who helps entrepreneur dads to succeed in all aspects of their lives. His strong passion for entrepreneurship drove him to become an entrepreneur at a very young age. Now, Jeff has got over 24 years of golden experience and knowledge in his career. He has celebrated many successes in his career and has launched Corporations, namely Kimurawear and TrueBlue Homes.
Additionally, Jeff is the founder of the popular podcast Jeff Knows Inc., where he brings the world's top entrepreneurs to share their inspiring stories. These true success stories motivate every entrepreneur dad to achieve greatness in their lives.
Jeff believes that Jeff Knows Inc. is a great platform for entrepreneur dads to succeed in all aspects of life, including health, family and business. Many meaningful and motivational conversations take place in Jeff Knows Inc., which helps the listeners to think smartly and creatively. This valuable podcast show injects powerful ideas into listeners' minds, which helps them to properly manage their business and lives.
This serial entrepreneur is an inspiration for every entrepreneur in this world. He considers health and family equally important as business. Through his podcast show, Jeff tries to present high-quality content to carve a strong impression in people's minds.
The secret behind the success of Jeff Knows Inc. is the top-notch quality of the program. Every entrepreneur who comes to this podcast has something valuable to share with the public. They reveal what they have learned from failure and gained from success. Many entrepreneurs that follow the show say that it's their mind booster.
Jeff Lopes advises beginners to concentrate on one business and invest the earning which can grow without their physical involvement. If you're an entrepreneur searching for proven methods to grow your business, Jeff Knows Inc. is the best place to find solutions for your problems. This podcast not only discusses about business, but also talks about every aspect of life. Therefore, it's an advanced guidance that helps to create a work-life balance.
Jeff has founded a Mans Purpose where he helps entrepreneur dads to manage all areas of life, including Health, family and business. As Jeff states, this platform is a brotherhood for likeminded individuals to learn, grow and succeed together.
Email – [email protected]
Mans Purpose – https://www.jeffreylopes.com
Jeff Knows Inc. – https://www.jeffknowsinc.com
Jeff Knows Inc Platforms to listen – https://www.jeffknowsinc.com/entrepreneur-podcast
Social Media:
Instagram – https://www.instagram.com/jefflopes/
Facebook – https://www.instagram.com/jefflopes/