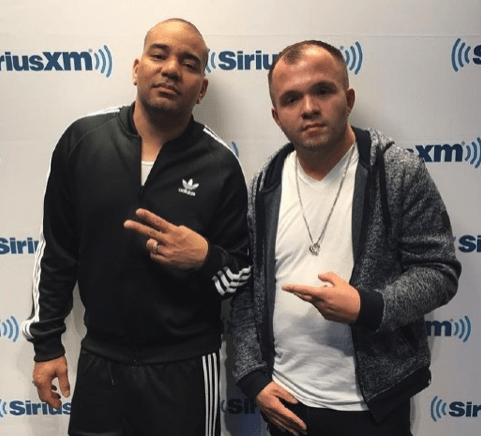 Martin Berishaj is a cutting edge and innovative music executive, who is on the verge of major success within the music industry. Mr. Berishaj is a business savvy, forward thinking budding music mogul. He is the CEO of ProjX MGMT and VP at Creative Culture Club. He adds class, intellect and style to the entertainment business. He turns dreams into reality. Artist development is a key component of his company. The mission of ProjX MGMT involves helping artists create a quality sound that is commercially viable and that can compete in the marketplace.
Martin Berishaj's goal is to help music artists and producers scale their business and develop long-term business success. "Staying persistent and having patience are the keys to success. Believing in yourself and knowing who you are is the prime foundation. For me, success is not about the outcome, it's about the process. Respect the process," states Mr. Berishaj. Martin has strong music industry connections and relationships in the entertainment business, and he is quickly becoming the go to man to connect the dots and make things happen.
This music maverick is cut from a different cloth. His objective as VP at Creative Culture Club is to release captivating, classic projects that move past generic street tales and take the listener on a deeper and more introspective level. Creative Control Culture pushes the envelope by creating refreshing sounds. "I want to turn the Creative Culture Club brand into a monetizing machine for creatives, alongside Holiday Williams and Kevin "Splurge" Carter," raves Martin Berishaj.
Martin has landed major media features for artists, whom he has worked with, on such prestigious music outlets as Shade 45 Sirius/XM Radio, XXL Magazine, The Source, Hip Hop Weekly, Hip Hop DX, All Hip Hop, YoRaps and more. His tactic is to position artists for success and help them capture a certain percentage of the marketplace. According to Mr. Berishaj, "I work with artists who are talented, but who also have a great work ethic and who want success for themselves as much as I want to see them succeed. I only work with visionaries."
Written by Jesse Atkinson, CEO of Urban Threshold PR.
Contact Martin Berishaj:
Instagram: @marty_berishaj
Facebook: Martin Berishaj
Email: [email protected]