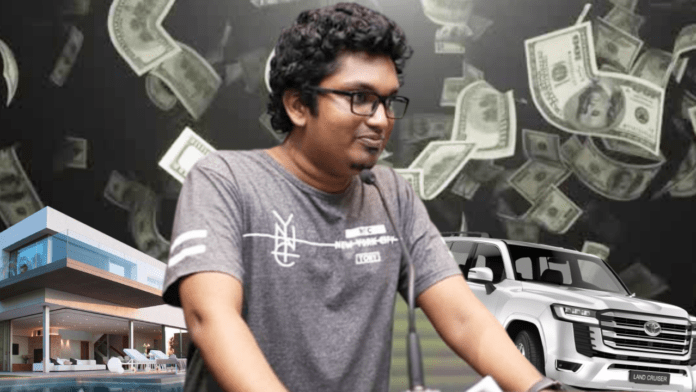 Dilshan Abeygunawardana, known for his achievements from a very young age is now a prolific freelancer on Fiver earning more than 100,000 USD per month. He works as an NFT freelancer on Fiverr and is now known to be one of the most successful freelancers in Sri Lanka. What is special about Dilshan is that he is not limited to one platform and does not seem to restrict himself. Dilshan is already a star on multiple platforms such as YouTube, showcasing his extraordinary talents to the world and making the Lankan name famous in the global arena.
Being a tech geek from a young age and combining his passion with his creative mindset, Dilshan has been able to build a high profile by selling NFT services on Fiverr. Looking at how he started his journey to reach where he is today, Dilshan was able to identify NFT as a fantastic way for illustrators, artists, designers and developers to monetize their skills and work with businesses and individuals investing. Having a sharp eye on the latest technology trends, Dilshan understood the requirement in the market and now is contributing to bringing revenue to Sri Lanka as one of the highest-earning freelancers existing in the country.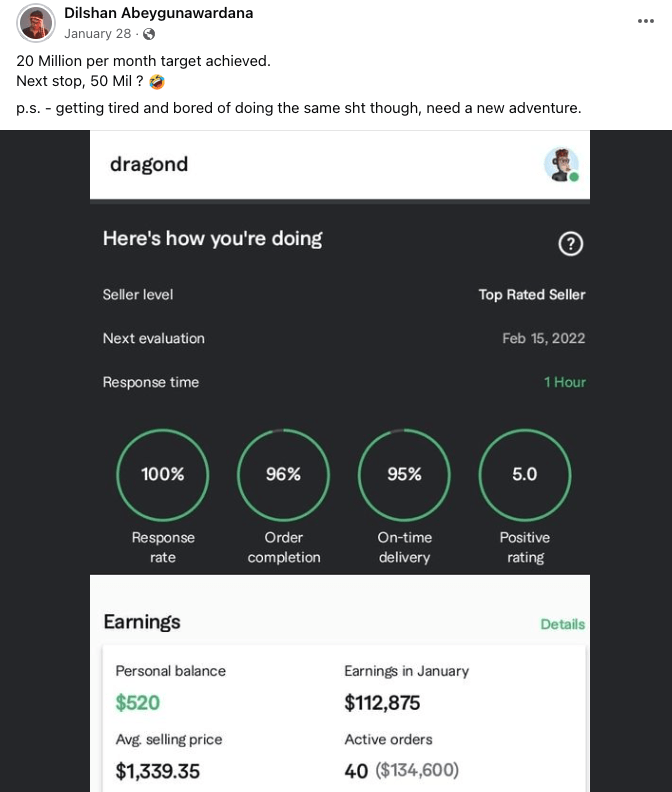 The reason why Dilshan could stand out from NFT service providers on Fiverr is that he was able to win the trust of some high-end clients in the market with his extraordinary talent and having an undying passion for what he does. He is not restricted to money but is a multi- talented young fellow who is experimenting new ways to make a name in the world.