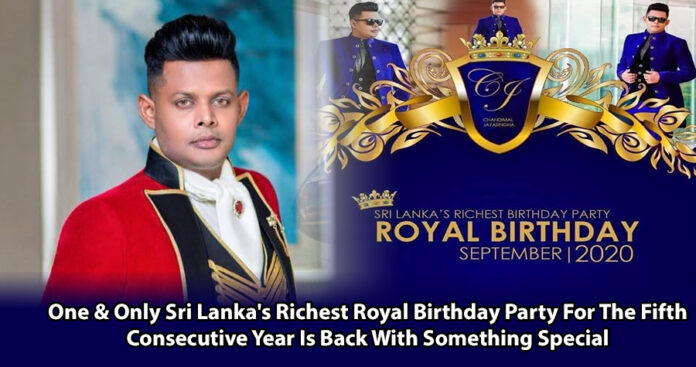 Popular beautician Chandimal Jayasinghe has celebrated his birthday in a grand manner since 2016 with media attention. In 2020, due to the epidemic and government restrictions, Chandimal had to celebrate his birthday in a different way with the blessings of the Samantha Badra Thero at the Sirisadaham Ashram.
However, he has re-arranged the party with a blue theme on a royalty level as previous years on 27th of September 2020. In addition, for the fifth consecutive year, the festival will feature DJ Shane's DJ music.

After the party, he is planned to open his brand new branch in Avenra Garden Hotel, which is the fastest growing resort in Negombo Sri Lanka.