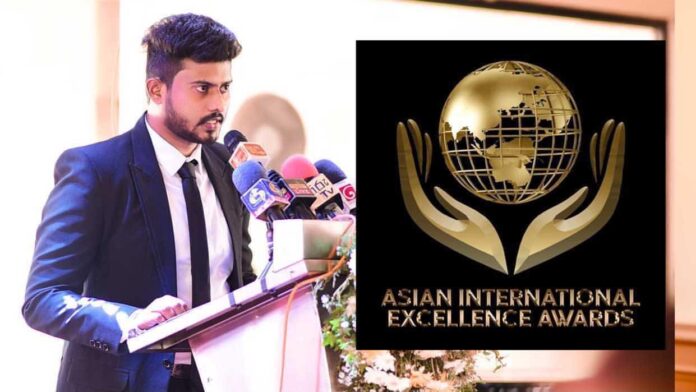 Tharindu Lakshan Liyanage is a young Sri Lankan pageant producer and director. He is the national director of the Miss Sri Lanka Beauty Pageant and the producer of the Mrs. World Sri Lanka 2021. Tharindu is the founder of the Next Sri Lanka's Top Model reality show and the channel head of the Cellywood Tv. Additionally, he holds the chairman position of Sky View Production PVT LTD & Tharindu Lakshan Holdings.
Tharindu Lakshan was recently nominated for YOUNG ASIAN EXCELLENCE MALE PERSONALITY CATEGORY 2021 in the field of Event and Pageantry as "Excellent Young Asian Male Media Personality and Youngest Sri Lankan Pageant Producer and Director Award 2021".
The Asian International Excellence Awards (AIEA) is a nonprofit organization that distinguishes, recognizes & honors excellent individual personalities, particular establishments and branded products in their respective fields.
Hard work, sacrifice and focus has paved the way for this young national director to achieve this milestone. He is an excellent role model for people who want to achieve success by working hard and believing in themselves.