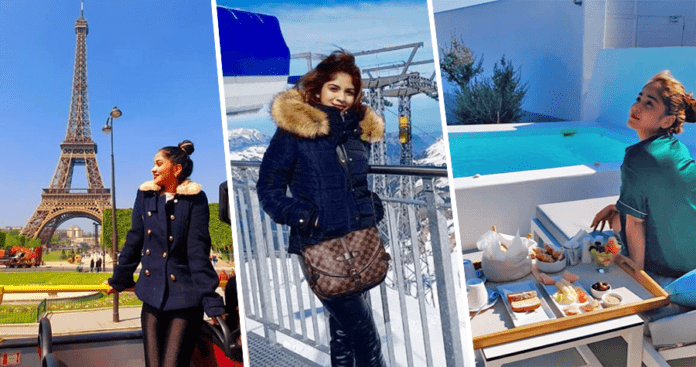 Most of her fans may remember her as Dunya because she was famous by Reana teledrama, which telecasted in Sirasa TV. Her childhood acting passion directly involved to succeed as an actress.
Suleka Jayewardene started acting from the field of modeling. However, her childhood ambition was to be a banker. She is a talented performer for dynamic characters.
With time, everyone's lives will change, nowadays, she is taking a break from acting and spending her time with her married life and travel around the world with her husband.
Traveling is a great way to interact with a culture that might be utterly different o your own. When you travel, you expose yourself to the possibility of meeting different people who have a completely different outlook on life, and it's excellent to learn experience.
Celebrities are just like us, but their luxurious life helped to travel to many places in the world. Maybe we'll see her again in the acting field near the future.