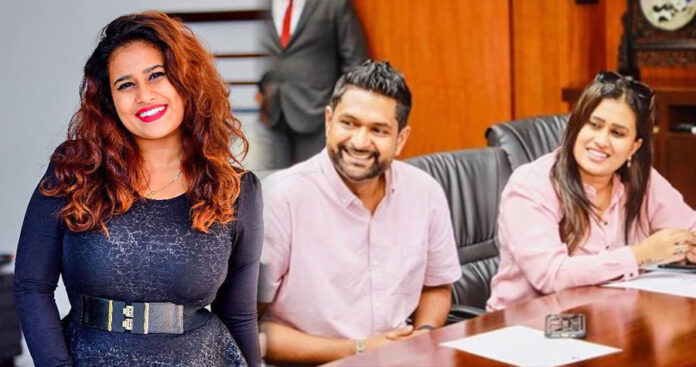 Iraj Weeraratne and Tehani Imara appointed as directors to the National Youth Services Council by Namal Rajapaksa, Minister of Sports and Youth Affairs for three years, according to a statement issued by the Ministry of Youth and Sports.
Tehani is well known as a pop singer in Srilanka because she became a star by competing in the sixth season of the Sirasa Super Star.
She was directly involved with the winning campaign of Gotabaya Rajapaksa same as Iraj on her side by vocals to Gotabaya Rajapaksa Theme Song " Wada Karana Ape Wiruwa."
Still 24 years old, Tehani Imara holds an HND from NSBM and MBA from Oxford College of Business about Marketing.
Iraj had earlier been appointed as a member of the Board of Directors of the Sri Lanka Tourism Promotion Bureau but was turned down without taking up the post. He holds a degree in Accounting from the University of Northumbria, England.
There are many criticisms in this regard because the posts she posted on social media proved that Tehani and Namal are very close friends. However, many people believe that young people should be appointed to these posts.