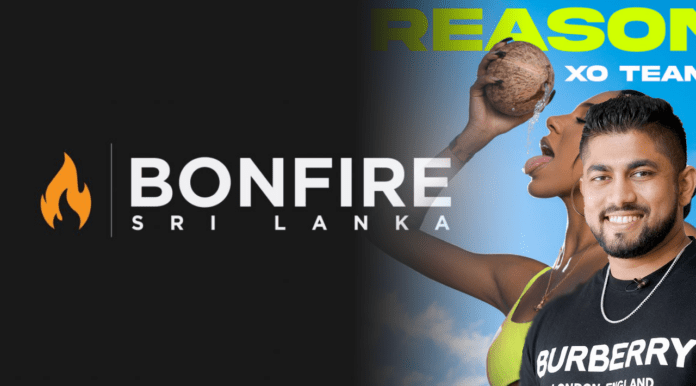 Bonfire Sri Lanka, founded by Sandun Wijemanne is the leading music distribution platform in Sri Lanka striving to create a platform for both up-and-coming artists and also artists who have taken the lead for generations. Some of the biggest artists now seen in the industry have their journey started at Bonfire Sri Lanka and it is up to you to decide whether you would like to join their Hall of Fame.
Bonfire Sri Lanka aims to take its name to the international market as Bonfire Global recently signed an extended distribution and label management deal with digital creators XO Team and XO Music. XO Team is one of the most popular TikTok teams working in music distribution. So if you're looking for a place with new avenues in music distribution, Bonfire Sri Lanka is your place.
Bonfire Sri Lanka is known simply as the best distributor in the market. It is also the best platform for constant creators. It frees artists with unlimited music releases and will create a bespoke campaign strategy for their releases. Bonfire Sri Lanka believes that artists should stay independent, keeping complete control of their careers and not being tied down by unfair deals and shady industry contracts. This is why Bonfire Sri Lanka stands out from other music distribution platforms existing in the country.
Bonfire works for the sole purpose of establishing an empowering, independent music career for artists. Bonfire delivers the tools you need to manage your music business. Release music to all major streaming platforms, buy and sell beats, promote your music, and also manage your earnings.
If you are an artist looking for a platform to kick-start your career, contact Bonfire Sri Lanka to grow your audience globally from one convenient location. With one easy workflow, your content will be delivered to over 200 audio and video destinations around the world. Why we say Bonfire is the best in the business because Bonfire gets your music into stores in a fraction of the time it takes its competitors to get your music into stores. Bonfire is renowned in the industry for offering great customer service, daily stats, a simple interface, and loads of unique features too.
https://www.linkedin.com/company/bonfirelk/