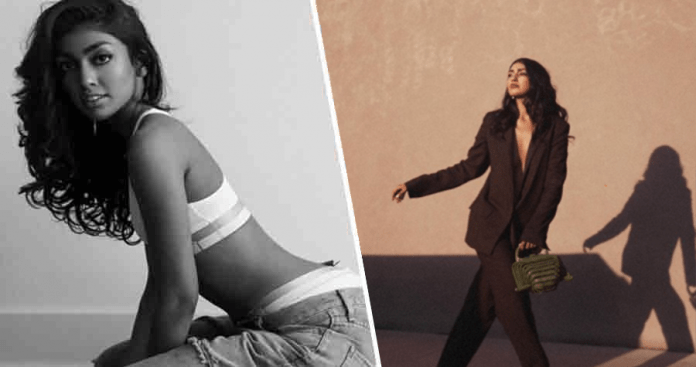 Many people would want to be a model. Modelling can be financially rewarding and can also provide
many other benefits. Also, an exciting profession to enjoy various experiences while exploring new
cultures/countries, meeting new people and most importantly being part of the fascinating fashion
industry.
Natasha is a Sri Lankan-American model who has done campaigns for brands such as Pop Sugar, Nº21,
Nordstrom and Aeropostale. Winner of Miss Sri Lanka USA 2015. A yoga instructor and also a part of the
wellness industry in Los Angeles.
As an actress, her popularity was boosted by her role in the Indie film "Act Drunk." She is an example of society at a time when many people are reluctant to call themselves Sri Lankan citizens. This discussion
will be useful for you who want to enjoy life while working in a busy schedule.
Natasha is a Sri Lankan-American model, actress, and yoga instructor. She is part of the wellness industry in Los Angeles.
2. Where did you grow up? Edu, career likewise?
I grew up in Anchorage, Alaska raised by a family from Sri Lanka. I went college for theatre at Seattle University.
3. What is a typical working day for you?
A morning meditation followed by a nutrient dense smoothie. If I have a day of auditions, I pack the different outfits I need for roles & healthy snacks. That way I'm prepared and energized because it is a lot of driving.
4. Why are you passionate about teaching yoga, and how do you include yoga in your daily life now?
Yoga has taught me how to truly be present in the moment, and most importantly patience. It's a practice on and off the mat. I incorporate it daily through deep breaths. It is very healing and helps clarity.
5. How did you enter the modelling industry and your experience as a model?
I began modeling in Sri Lanka. My first photoshoot was with my mom who was also a former Miss Sri Lanka. My experience modeling has been great, I travel often. It's important to have a good head on your shoulders as a model. I'm grateful to have good education to take along with me.
6. How do you deal in uncomfortable situations and the way you overcome them?
I stay true to myself and trust my intuition. I believe your intuition is a super power. As a woman, it is important to be vocal about how you feel. I have learned to trust what doesn't align, because something greater will come.
7. Tell us something your fans don't know about you?
I love to cook and create recipes. I cook my own meals everyday and love cooking for my loved ones. I don't post about it often anymore because it's peaceful for me, an usually enjoy the experience for myself.
8. How do you balance career and day-to-day work?
I'm grateful I do what I love everyday. I remain my most balanced by keeping a schedule. It helps me take care of myself and others.
9. As a woman, what advice can you offer women who are seeking to have their own career?
My advice would be to plan. Think of what you want and figure out the small steps to get there. Also be consistent and persistent. Anything is possible, you just have to take each step for your own journey.