Social media is very popular in Sri Lanka and many people are addicted to it. Facebook is one of the strongest and most popular social media platforms in Sri Lanka. It is not a secret that social media is directly and indirectly contributing to change the politics and sports of Sri Lanka while popularizing various social views.
In addition, during the social media political campaigns, most of the black money in Sri Lanka is laundered. 'Bro' is one of the most popular Facebook page names in Sri Lanka. The fan base of Bro Page has now exceeded 700,000 fans. According to the owner, Bro page is not loyal to any political party.
When talking about Bro Page, we cannot forget the young man who works behind the scenes. He is the well-known Hamza Haniffa. We decided to write a short article about Hamza's Facebook journey while congratulating on his huge fanbase. Hamza got his primary education at Zahira College, Gampola. Then he got a Postgraduate Diploma in Computer Software Engineering from The Chartered Institute for IT.
Hamza actively works in social media since 2010. He is a motivation for the present generation who are addicted to social media. After 'Sri Lanka Kollo Wasai' page, Bro was launched in June 2016. The positive and negative Feedbacks received by him at an online New Year Festival were a big reason for the upliftment of Bro Page. Thanks to his short-term success on social media, he now runs a Digital Marketing Agency called 'WeDigital' with the help of his fellow Page admins.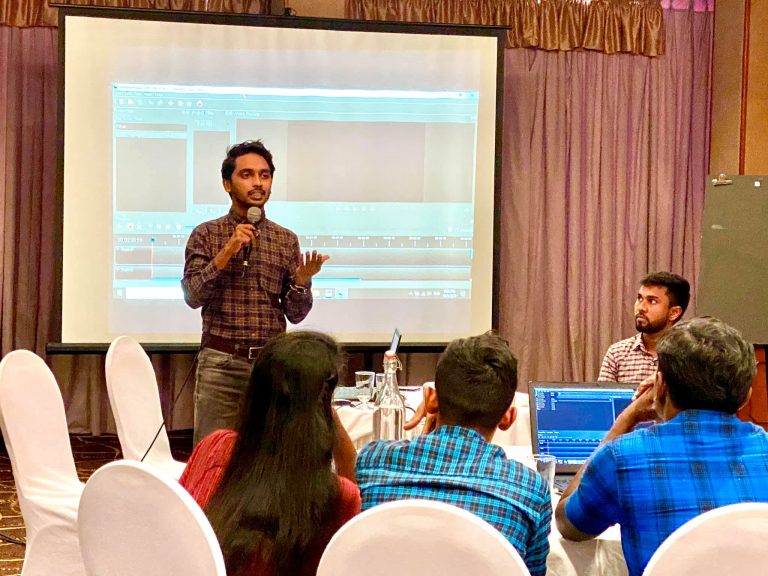 He has also won a number of awards at social media awards ceremonies for his creativity, dedication and ability.
Awards that he won so far,
Best Entertainment Facebook page (Social Media Day 2012)
Best Entertainment Facebook page (Social Media Day 2013)
Most Popular Facebook Community Page (Social Media Day 2014)
Premier League Runner-Up (Twitter Premier League 2015)
Most Popular SriLankan Tweep (Social Media Day 2015
Most Popular Social media Icon (Youth Award Ceremony 2015)
Social Media Icon of the Year (National Youth Development Bureau 2017)