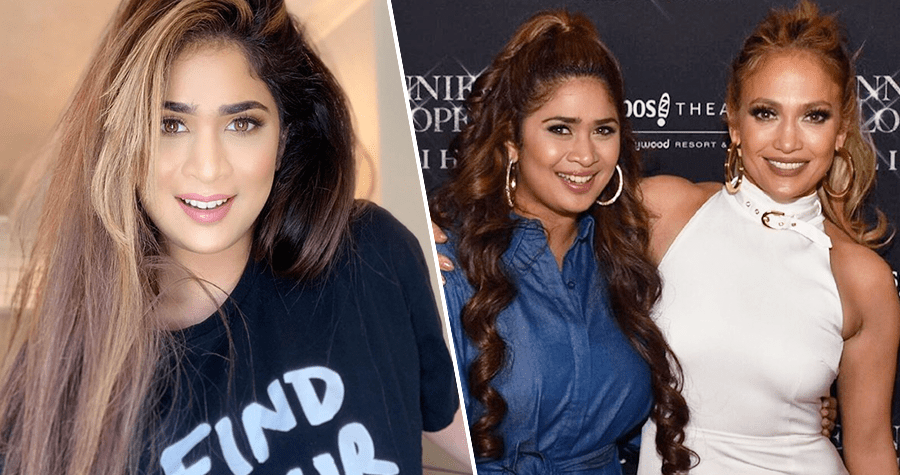 Anarkali Akarsha is a Sri Lankan model, actress, Tv host, singer and a politician. She was born on 12th July 1987. In 2004, she was crowned Miss Sri Lanka. In the same year, this beauty queen represented Sri Lanka at Miss World beauty pageant. In 1995, little Anarkali got her first chance to act in the teledrama called "Iti Pahan." She says that some people still recognize her by this teledrama. People still remember her excellent acting in the teledrama.
Now Anarkali lives a happy life in the USA. Last year, she came to Sri Lanka to attend the wedding of Namal Rajapaksha. Although she wanted to go back to America on the same day, she had to stay for some days because many people wanted to meet her. In those days, she revealed the newest information about her life in the USA. She says that none of her friends have changed and their friendships are still strong as the old days. She further states that there is something to learn from each of her friends and they also have encouraged her. So, all of them are valuable to her. Anarkali still loves Sri Lanka and she also feels sad about leaving Sri Lanka. Actually, she had to leave Sri Lanka because her family lived in the USA. She also said that she profoundly feels the love of Sri Lankans and she received many compliments from her fans.
Now she is doing a YouTube channel called "Anarkali Live." She wanted to give something valuable to her fans. Therefore, she started the YouTube channel with that altruistic intension. People still questions about her life in America. As an answer to all the questions, she said that it took some time to get used to America because it's totally different from Sri Lanka. America is a country with independence; therefore, people can do what they love. So, she started a YouTube channel. Through her YouTube channel, Anarkali wants to provide something different and uncommon. She speaks with successful and famous people in the world and questions them about the path of success and the methods they have followed. So, anyone can add valuable and exciting advices to their lives by watching her videos.
Some YouTube channels, movies and teledramas mislead people and they live luxury lives. But they are temporary. But what Anarkali tries to do is something extra-ordinary. Anarkali wants to motivate people. She believes that anyone can learn something new from others. She says that she likes to know about success stories, secrets and thoughts of successful people. It is also a social service that enhances the lives of people. She thinks about the young generation and tries to explain the mindset of successful people in today's society.
Anarkali is happy with the responses she receives regarding her YouTube channel. Most people love uncommon things. So, people respect her effort. After returning to Sri Lanka, she received an invitation to join a movie, but due to a problem of the producer, that movie was postponed by one year. Anarkali is an owner of two beautiful dogs and she loves them a lot. She also intends to join back to the Sri Lankan movie industry. She is happy about her marriage life in America and she says that it's totally different from marriage life in Sri Lanka. She loves America because American people treat everyone with respect and equality no matter you are married, divorced or single. Anarkali believes that your identity is the most essential thing in your life. Therefore, you should always protect your identity and self-esteem. If you lose them, you lose everything. She claims that she will definitely come back to Sri Lanka in the future. Sri Lankans are favorably waiting for her comeback with love and hope.