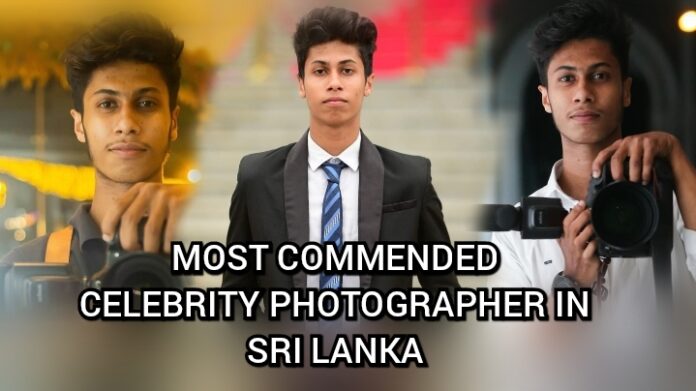 Tara Chisholm once said, "Photography is the beauty of life captured." A good photographer can enlighten people to see the beauty of their lives.
Thisara Gimhan Pathirana is a Sri Lankan-born photographer who specializes in Celebrity photography, model portfolios and wedding photography. He is the owner and founder of Thisara Gimhan Photography. The company was founded in 2018 and, now it has celebrated over 5 years of excellence.
This self-taught photographer started exploring photography at an early age. Creativity, practice, passion and hard work carried him a long way to where he is now.
"Taking photographs is easy; creating exciting engaging moments requires a high definition of understanding and practice," said Thisara Gimhan Pathirana.
At the end of his first year as a photographer, he was hired by Dialog Axiata, a major telecommunications company in Sri Lanka and other countries, as the official photographer for their RIDEE RAYAK 2018 Celebrity Show.
Since then, he became the official photographer for many concerts in his home country, Sri Lanka, and not only that, he is also the official photographer for Sri Lankan Celebrity Artists for their special events due to the quality of his ability.
He is also a photographer and now works as a Digital Media Manager. Dilki Uresha, Mahesha Sandamali are some of them.
In 2020, he worked as the official photographer for Derana Little Star, a reality show on TV Derana, a main channel in Sri Lanka.
Finally he is a Photographer as well as a Digital Manager and Digital Creator
He prides his work on its' uniqueness. Check out his Instagram account and, you will be blown away by the sheer talent he possesses.
Instagram: https://www.instagram.com/thisaraonline/
Facebook: https://www.facebook.com/gimhanphotography
Tiktok: https://www.tiktok.com/thisaraonline
YouTube: https://www.youtube.com/GIMHANPHOTOGRAPHY