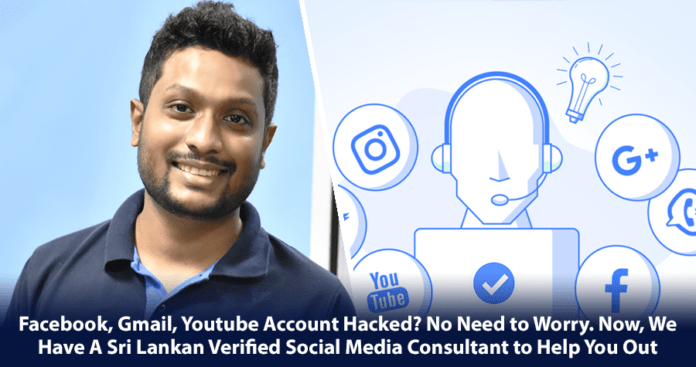 This is about a person who became very popular in a short period through social media because of Ratta. (You tuber) Before that, we all knew him as a singer. However, he is not just an artist. At the moment, he owns a Production Company and is used to manage the digital media presence of artists and brands. This is about him.
As an Artist
Sajeewa Randula Dissanayake entered the field of art around 2016. At that time, the song "Ikman Vela" was viral on social media. Later released his second song, "Will a Day come" in Bengali and Nepali. It was around 2019. After a two-year hiatus, he released his third music video.
Early life and background
His ambition was to be a cricketer. That's why he played cricket for Royal College and joined Bloomfield Cricket and Athletic Club. However, this business family background may have been a turning point for him to go on a different path.
He followed CIMA and holds diplomas In Banking, Finance, and Management Accounting. He is currently working in a bank. His father, Ranjith Dissanayake, is a businessperson, and his mother is the manager of a famous finance company. He has a sister called Vagheesha Randuli.
As a Social Media Consultant
Although Sajeewa is an artist, a 9-5 job worker to the world, but more than that, we can call him a social media strategist because he was proved that he is capable of doing it. After Ratta's incident, the service that he provided for free to a limited crowd can no longer be performed as a free service due to the high demand because time is of the essence for all of us, and it has a value.
Sajeewa mentioned that he has been handling social media issues for more than three years for free. However, after he saved Ratta's YouTube channel, his talent was reviled, and the number of requests has dramatically increased.
Therefore, he wanted to limit them because even a single issue takes a lot of time to handle. So he decided to build a team of specialists to handle requests and charge you based on the time involved & depth of the issue. So don't hesitate to do whatever you like. You should not limit yourself to one thing and don't just do it for free. Everything should be reasonably priced.
If you're facing any kind of social media issue, you can submit a request through his official website by filling the required information.
Then he will investigate your issue and guides you to the correct path to get the problem solved, from your end.
Payments will be based on the time involved & depth of the issue after paying the initial payment.
Contact From official website – www.sajeewadissanayake.com
Facebook :
www.facebook.com/sajeewaliveofficial